Here's our stone mason using traditional hand tools to carve this sandstone entrance sign in Cheshire.
These can sandstone entrance signs can be supplied in Cheshire and throughout the UK.
Our stonemason can carve any style of lettering on your sandstone entrance sign to suit your requirements.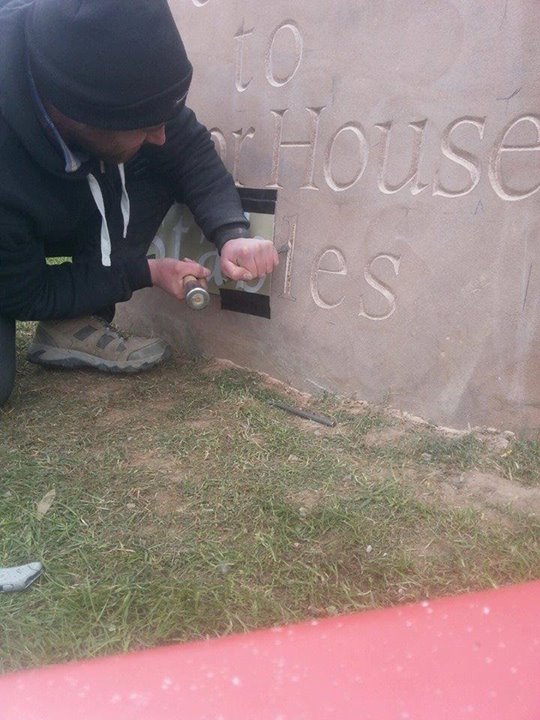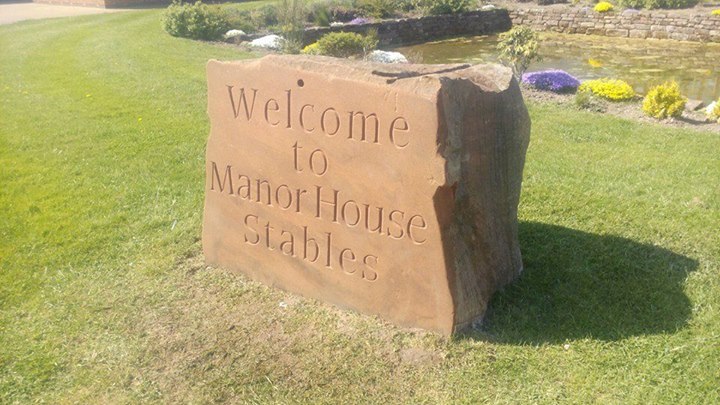 That's our stonemason using his traditional hand masonry tools carving a Cheshire sandstone entrance sign.
If you'd like our trusted hand carved sandstone masonry stonework services, in Cheshire or anywhere in the UK, then contact Finesse Masonry today by calling us on 07767 849 407.
Related Stone Masonry Posts