About Shaun - Head Stonemason
---
---
---
From an early age, Shaun was passionate and really understood the craftsmanship and skill that went goes into Stonemasonry. Following the completion of his initial college training as a Banker Mason, he then moved into the Memorial trade. Whilst there, Shaun realised the demand of Architectural masonry, much like the medieval masons from the 11th and 12th centuries.
Here, Shaun developed and refined his skills as a Banker Mason working on large scale architectural masonry projects. From working on small to large scale projects, Shaun began striving to build unique, detailed and fully hand-crafted stone pieces. Whilst doing this, he would maintain the existing character and feeling of the subject building, impressive stuff!
Respecting the age-old tools and techniques, his expertise and skills flourished over the years. Naturally, he moved onto finely detailed items such as custom fireplaces and tracery windows. Finesse Masonry, offers you an outstanding, timeless quality of work using the traditional methods of mallet and chisel.
---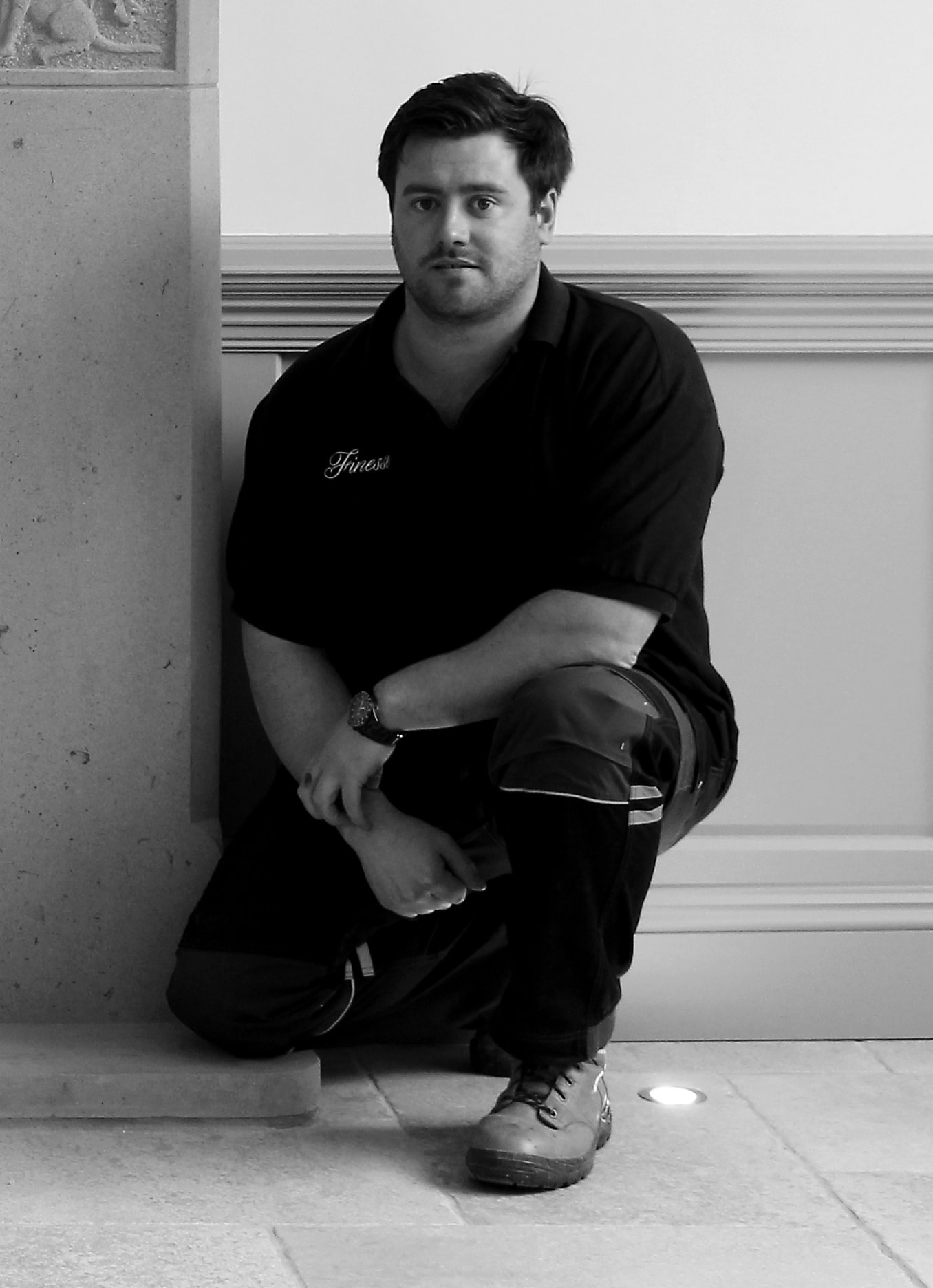 ---
---
---
Here at Finesse Masonry, our goal is to make your ideas and dreams come true. Through the fine craftsmanship and skills Shaun has perfected over the years, Finesse Masonry has the skills and techniques to create whatever your mind desires. Built upon recommendations and happy customers, Finesse Masonry has an outstanding reputation amongst fellow craftsmen and local quarries. Creating bespoke and unique pieces of work truly is an art form, which Finesse Masonry is devoted to. This passion and skill really shows in the character and design of all pieces of stonework we produce, giving it depth and personality. Whether you know exactly what you want or you only have a vague idea, contact Finesse Masonry and begin building your dreams today.